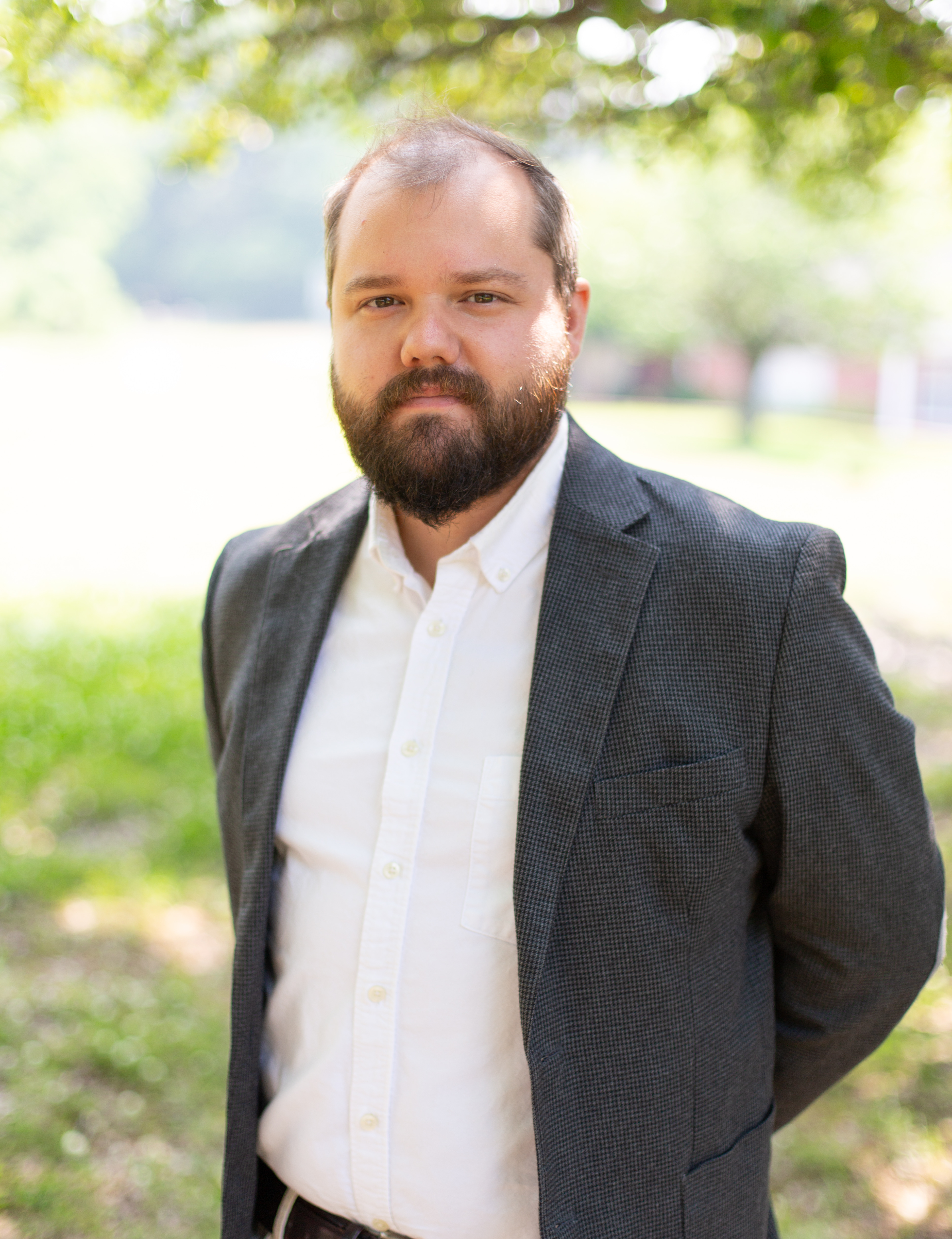 Adam Condra
Dean of Agape and Teacher
B.A. (English), Birmingham-Southern College
Mr. Condra was a teacher at Riverwood Classical School for twelve years before assuming the role of Dean of Agape at Omnia Classical School in 2023. A graduate of The Westminster School at Oak Mountain, he specializes in literature and the arts. Adam has dedicated his professional life to teaching at OCS and expanding classical education in Tuscaloosa. Outside the classroom, he maintains a diverse array of creative hobbies, and is currently pursuing an apprenticeship in Classical Education at the CiRCE Institute.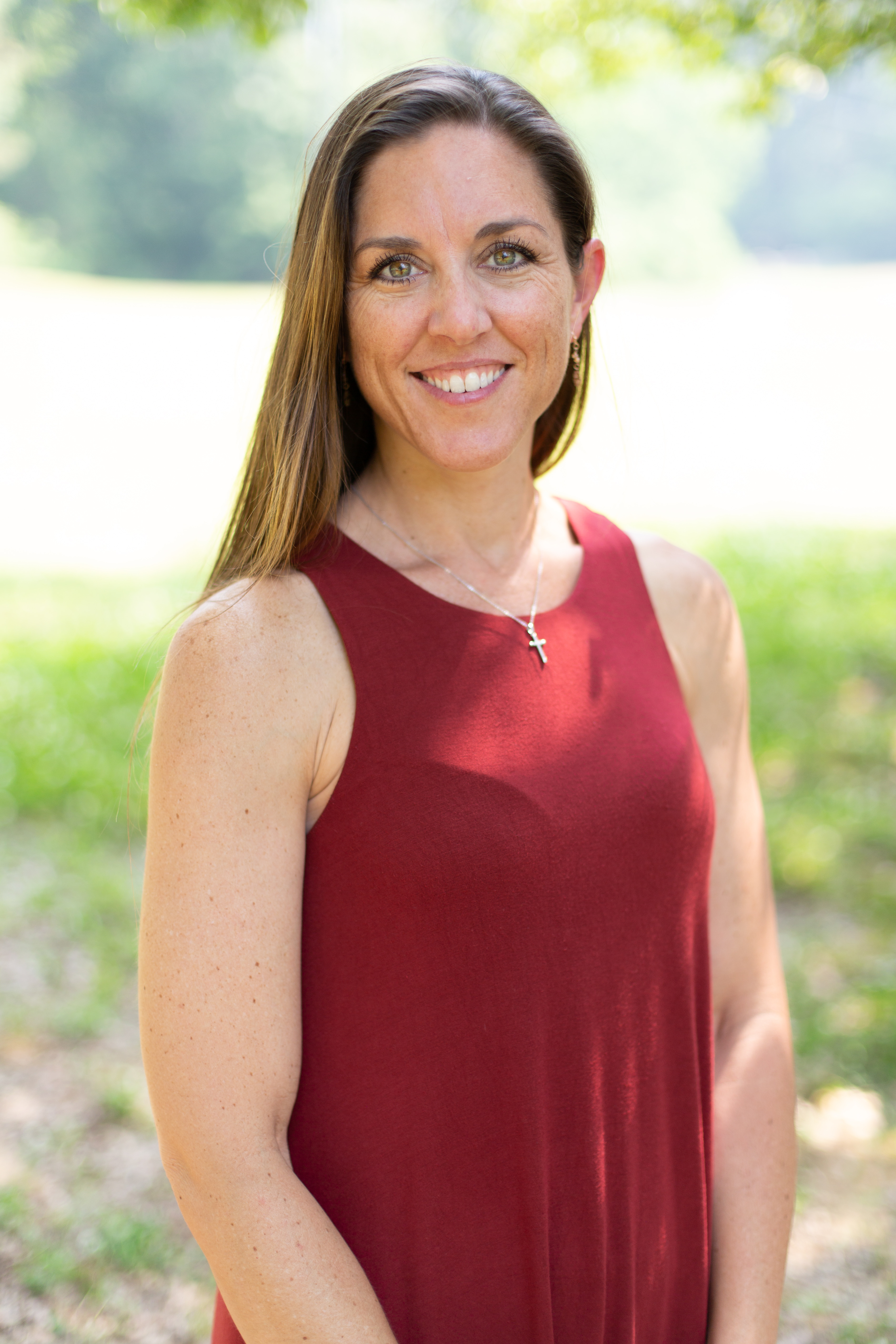 Valerie Powell Robertson
Dean of Administration and Director of the Dance Program
M.Ed. (elementary education), Jones International University
BFA (dance), University of Alabama
Valerie Powell Robertson holds a Master's Degree in Elementary Education from Jones International University and a Bachelor's Degree in Dance from The University of Alabama. She has lived in many places around the world and previously has had the opportunity to teach Pre-K, Kindergarten, Second, Third, and Fifth grade classes. Additionally, she taught Sixth Grade Language Arts and Seventh and Eighth Grade Performing Arts. Ms. Powell began dancing at the age of three in Portugal. She has had the pleasure of performing lead roles in many ballets and choreographing full length performances. She began teaching dance at the age of fifteen and has taught dance for nineteen years. She is extremely excited to teacher, administer, and share her love of dance with the students at Omnia Classical School.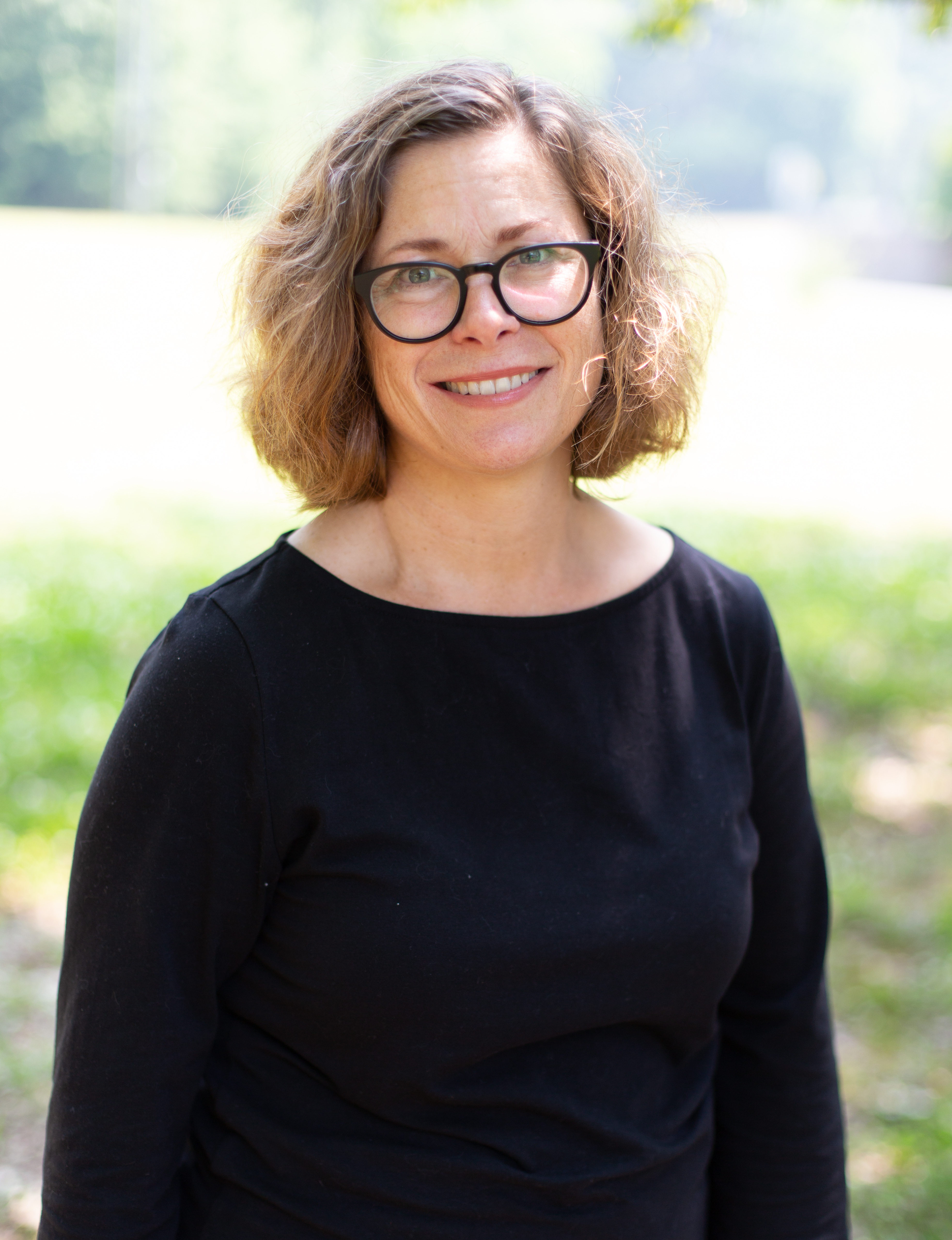 Kimberly Staggs
Dean of Curriculum and Teacher
B.A.(history, minor in German), University of California Irvine
M.A.(history), The University of Alabama
J.D., The University of Alabama
Mrs. Staggs was raised in Irvine, California, where she attended the University of California, Irvine, Campus wide Honors Program, earning aB.A. with a major in history and a minor in German. During her junior year at U.C. Irvine, she lived and studied in Göttingen, Germany, through the University of California's Education Abroad Program. While taking classes in Germany, she developed an interest in the civil rights movement in the United States during the 1950s and 1960s, which led her to write her senior thesis on the Birmingham civil rights marches in 1963, "Alienable Rights: Life, Liberty, and the Pursuit of Power By and For the Children."
Mrs. Staggs graduated cum laude and as a member of Phi Beta Kappa from U.C.I. in 1993, then moved to Alabama to pursue her M.A. in history at the University of Alabama, where she received a Graduate Council Fellowship. Continuing her interest in civil rights, Mrs. Staggs wrote her master's thesis about the Selma voting rights marches of 1965. Writing "Williams v. Wallace and the Federal Court in the Selma March: Bringing Proportionality to the Constitution" piqued her interest in the field of law and, upon receiving her M.A. in 1995, she began her studies at the University of Alabama School of Law, where she became an editor for the Law and Psychology Review and was was given Best Paper awards in both her Decedents' Estates and Real Estate Development courses. While still in law school, she clerked for the Honorable Robert Bernard Harwood, Jr., on the Tuscaloosa County Circuit Court. Kimberly received her Juris Doctor degree and was admitted to the Alabama Bar Association in 1998.
Following law school, Mrs. Staggs moved to New York City for a year with her husband, Clay Staggs, while he attended school, where she worked for the Office of Development and the Center for Real Estate and Urban Policy at New York University Law School. Upon return she again clerked for the Tuscaloosa County Circuit Court, this time for the Honorable L. Scott Coogler. In 2000, she opened her own law office and enjoyed practicing in real estate law. In addition to her own practice, Mrs. Staggs has written appellate briefs for other attorneys and taught paralegal courses and Western Civilization at Shelton State Community College.
Mrs. Staggs turned from college courses to classical education in 2006 when it was time for her daughter to start Kindergarten. Having been heartily persuaded that a classical education would be the best option for her own children, she became the first Kindergarten teacher at Riverwood Classical School (now Omnia). Mrs. Staggs is delights in teaching Omnibus in the Upper School.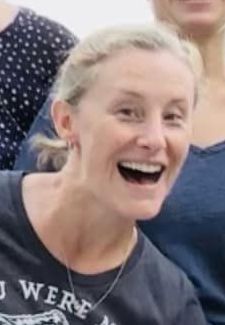 Rachel Hill
Dean of Institutional Growth and Teacher
Though her children had been attending the school since 2017, Mrs. Hill finally felt called to joined the school staff as a teacher in January, 2023, where she began teaching in the grammar school and spear-headed the school's move to its new location. With the school's move Rachel became the Dean of Institutional Growth, leading the school in the areas of fundraising, outreach to the community, and school growth.
Rach graduated with a Bachelor of Science in Marketing from the University of Alabama and an Associate of Science in Nursing from Beville State Community College.  Previously she was employed at DCH since 2011, and as a nurse at Tuscaloosa Surgical Center since 2015. She worked in the insurance and financial planning industries before becoming a nurse. Mrs. Hill, her husband Todd, and her children Brooks and Griffin attend Grace Church on Hargrove Road, where she and her husband have served as youth group leaders in the past.
Todd, Rachel, and their boys enjoy outdoor adventures, traveling, mountain biking, spending time in Brevard, North Carolina, and hanging out with friends and family.